LAB Stinger All in one portable Heat Lance product
Portable crack sealing preparation heat lance in one package.
Honda GX 5.5 HP engine
Electronic ignition
Stainless Steel Burner
Easy to operate swivel rear whee
Lance assembly weight 10 Lbs
Lance assembly length 59"
Single stage compressor
42" H x 39" W x 51" L
Shipping Weight: 280 Lbs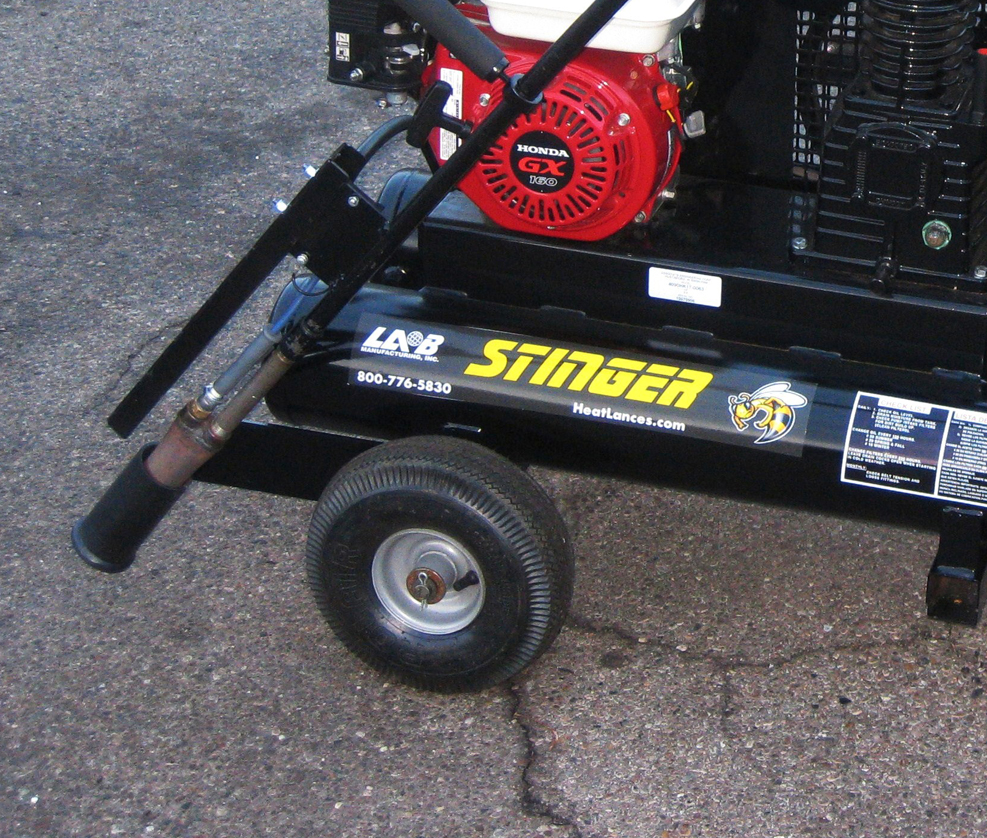 To place an order or inquire about pricing, please contact us at 800-776-5830. We will direct you to your nearest distributor for pricing.
If you are purchasing parts you can use the quick order form for easy, hassle free ordering.