LAB Hot Air Lance
Demonstration Photos
     Unlike other lances or torches, LAB Hot Air Lances dry and clean surfaces without an exit flame. The flame is completely retained within the heating head, jetting hot compressed air only. Surfaces prone to oxidation are easily softened and removed, leaving an impingement free area.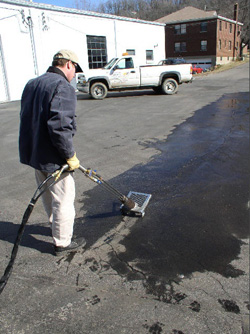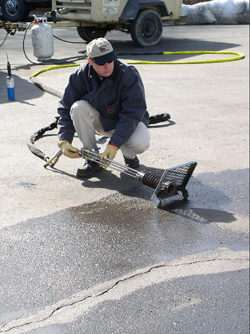 The problem is, most heat sources produce a flame. A flame will inhibit proper adhesion of sealant by leaving surface impingement. The surface must be clean and dry prior to sealant application.
     High temperature hot air insures sealant adhesion with fast, efficient drying in one easy step. Our lances are precision engineered and outperform all imitators. Our units light easily and are easy to operate within a few minutes of training.