This torch is specifically designed for road surface crack and repair preparation. Combined with your air compressor and propane source, this torch assembly will generate an extremely high heat output along with a high speed blast of air to clean & dry road surface cracks.
This model has an external flame generated from the 300,000 BTU rated burner and the air velocity will depend on the amount of PSI your air compressor generates.
LCAT-K – The CAT Torch Kit comes complete with torch, 50" propane hose, propane pressure regulator and flint striker. (air hose, air compressor & propane tank are not included)
Extended Work Seasons
Lightweight Aluminum Body
Fingertip Control For Air & Fuel
Includes Propane Hose & Regulator
Cleans & Dries With High Temperature
Heavy Duty, Stainless Steel Air Injector
BTU Rating  300,000 @ 55 psi
Temperature Output  2000° F – 2400° F
Fuel  Vapor L.P. Gas (Propane)
Fuel Connection  9/16″ – 18 LH (Ball Seat)
Air Consumption 100 – 175 CFM
Air Connection  1/2″ Twist-Lock (Chicago)
Length  58″
Diameter –  Torch 2-7/8″
Diameter –  Air Nozzle 5/8″
Weight: Torch 7 lbs Kit 23 lbs.
Color-  Brushed Aluminum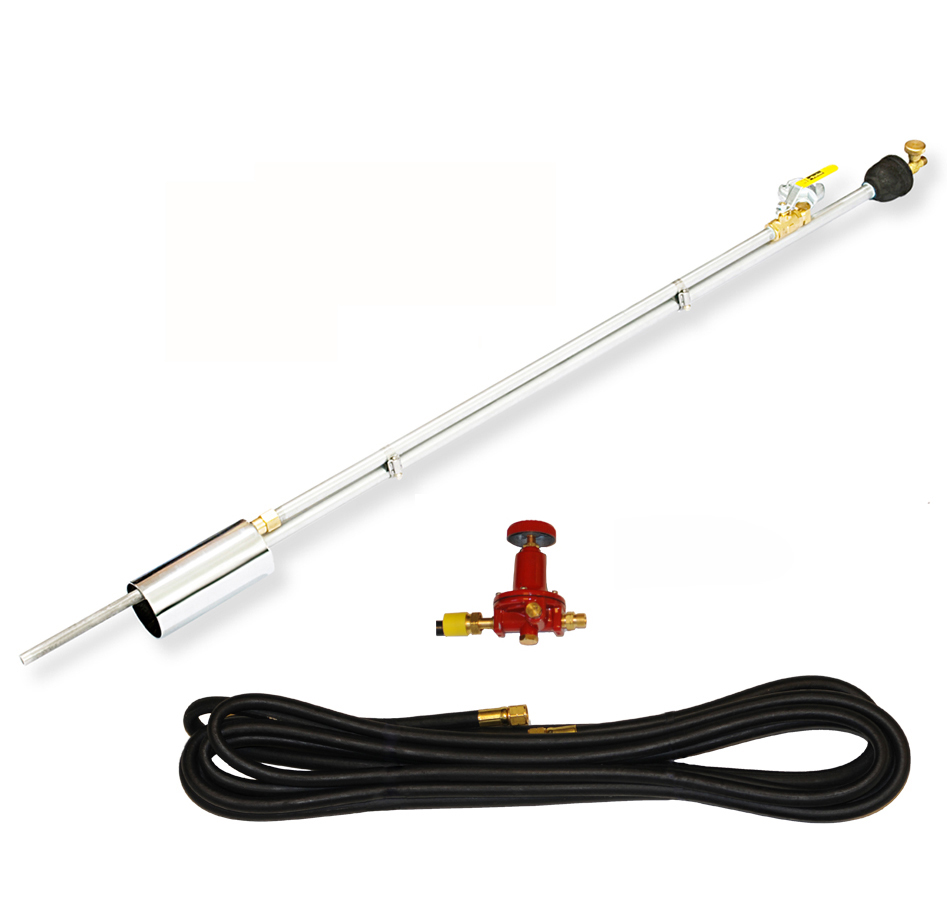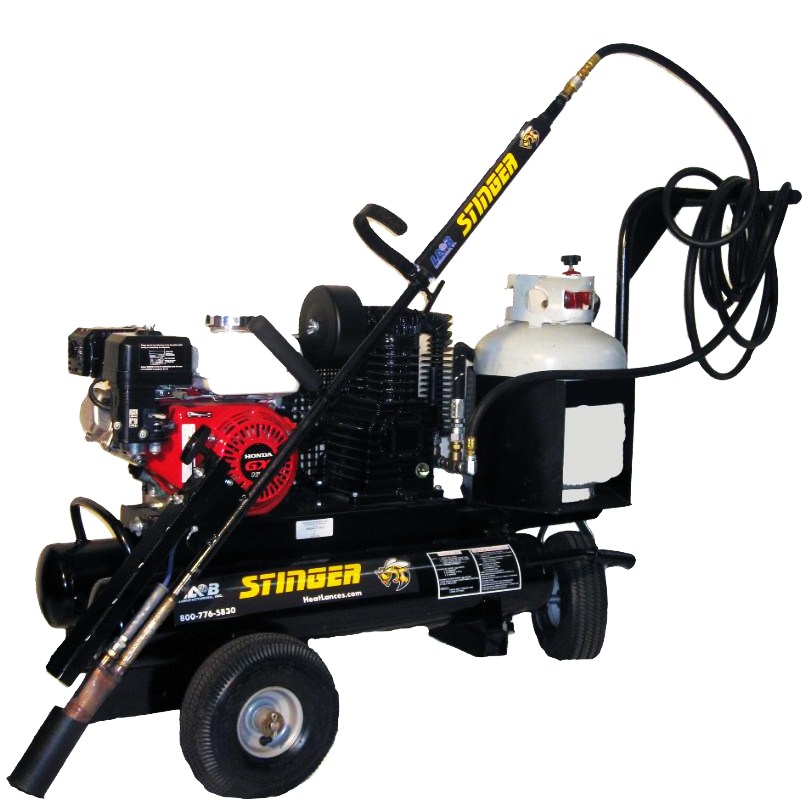 To place an order, head to our online store or contact us at 800-876-5830 or info@heatlances.com